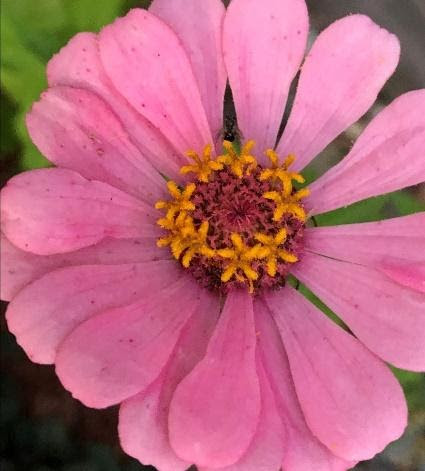 I was in my garden one day taking pictures of flowers. As I was gazing at this beautiful zinnia, an Inner Voice said to me:
Pick out a petal and that's you.
The Lord is the deep wine-colored center of the flower.
His angels are the golden star shapes dancing around Him; they're protecting you and holding you up. He is giving you all the love and strength that you need
to get through hard times and rejoice in the good times.
Love rules all, and all love comes from the Lord.
Hallelujah!
Sharing stories of real people in our church
more stories you may like
Copyright ©2021 LaPorte New Church. All Rights Reserved.