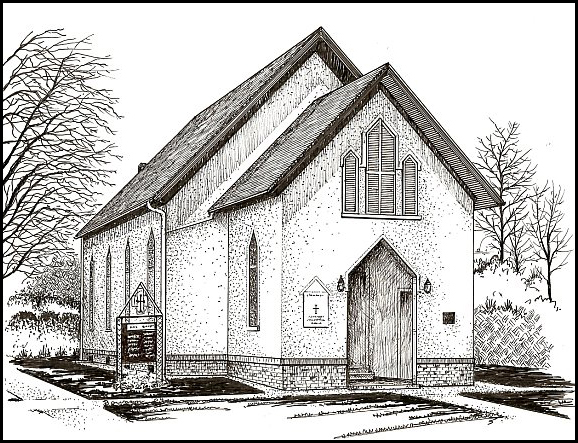 In 1842, Chicago had a population of about 8,000, and the city had no railroads. That same year, sixty miles away, New Church services started being held at the Court House in LaPorte, Indiana. There was no church building at that time.
Seventeen years later, in June, 1859, the LaPorte Society of the New Church was organized, and dedication of their new church took place in September. The LaPorte Herald newspaper stated that the services were delivered to "a crowded house." The cost of the lot and building was under $400.
Rev. Frank Gustafson, the seventh pastor, was here from 1908-1911, and during that time the church was stuccoed and remodeled, the basement Sunday School room built, modern heating and plumbing installed, and a pipe organ installed.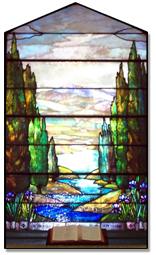 In 1916, the beautiful Tiffany-style stained-glass window at the center of the altar was donated by Mr. Emmet Scott and Mrs. Fannie Scott Rumely in memory of their mother, Mary Relief Niles Scott.
The historic New Church has the distinction of having the longest continuing worshiping congregation on its original site in LaPorte, Indiana.